TIPCO Asphalt Group respects human rights in accordance with international principles to promote peaceful cohabitation in society

GRI 401-3, GRI 405-1, GRI 405-2, GRI 412-2 and GRI 412-3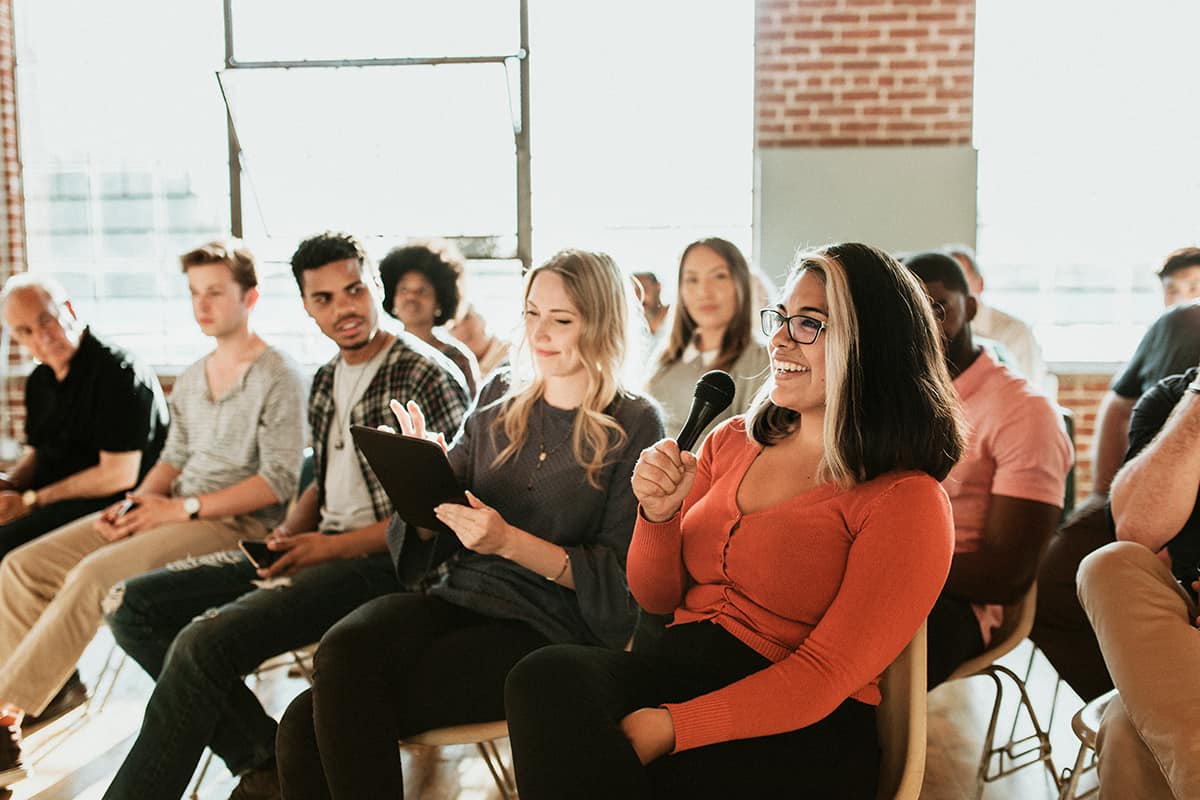 The Group is committed to human rights management throughout our value chain guided by our Human Rights Policy in accordance with UN Guiding Principles on Business and Human Rights (UNGP). In order to minimize human rights violations and related risks across our value chain, we conducted Human Rights Due Diligence Processes: identification of human rights issues, impacted stakeholders, control and mitigation plans, and progress monitoring. We ensure human rights protection with no abuses across our business operations.
Policy : Human Rights Policy (Link PDF)
Employee, Customer, Road User a, Community/Society, Children Supplier and Partner
1.0 Case of human rights-related issues from any corporate channels
2.Human rights risk management: Medium to low level of risk target
1.Knowledge-sharing on global issues and human rights management and employees
2.Ensure up-to-date Human Rights Policy with global standards 
3.Human rights risk management : Low level of risk target
Human Rights Materiality Issues :
     In 2019, the Group conducted human rights risk assessment, followed by a review in 2020. There are a total of 16 issues identified across related stakeholder groups: i.e., risks relating to employee, customer, business partner, and road user/community. All of risk issues were assessed and considered as medium level. After control measures were taken into consideration, there were 13 risks remaining within the corporate risk appetite. One of the risks requires follow-up with customers while another one requires follow-up with community. There is one customer safety issue that requires further risk control measures.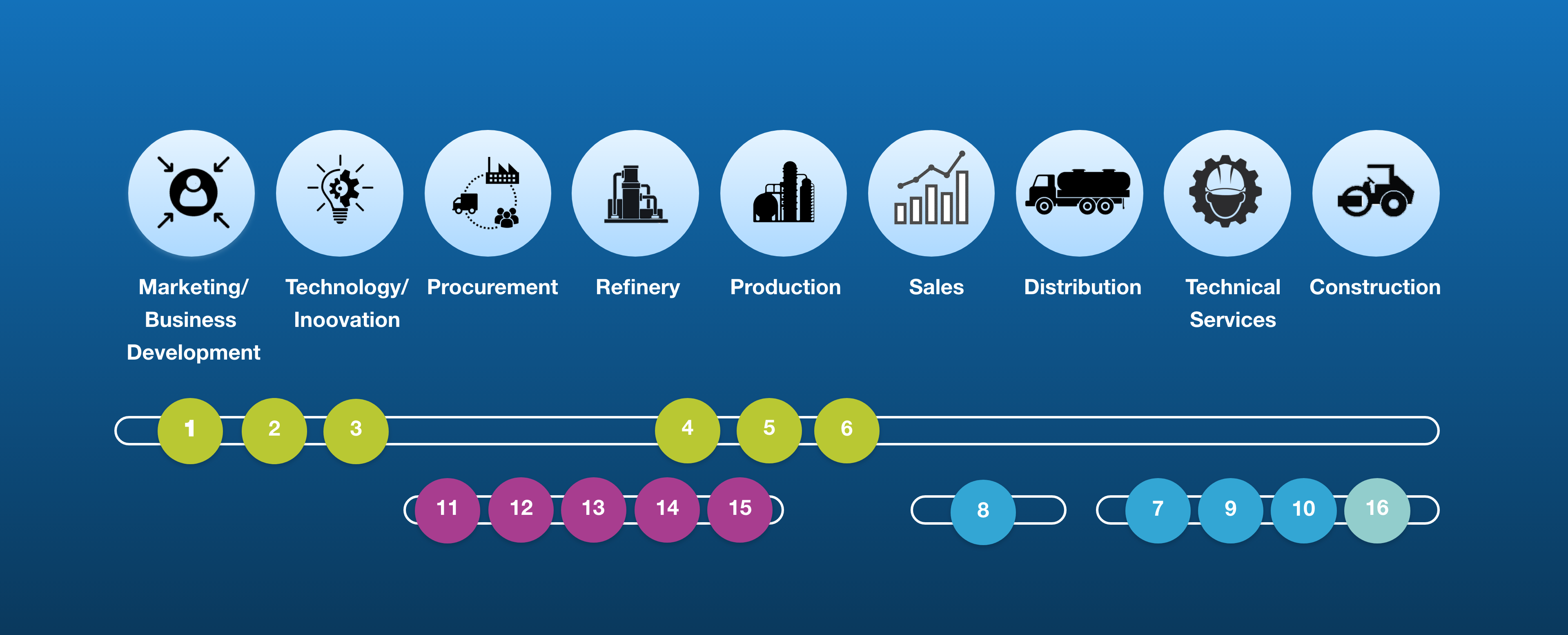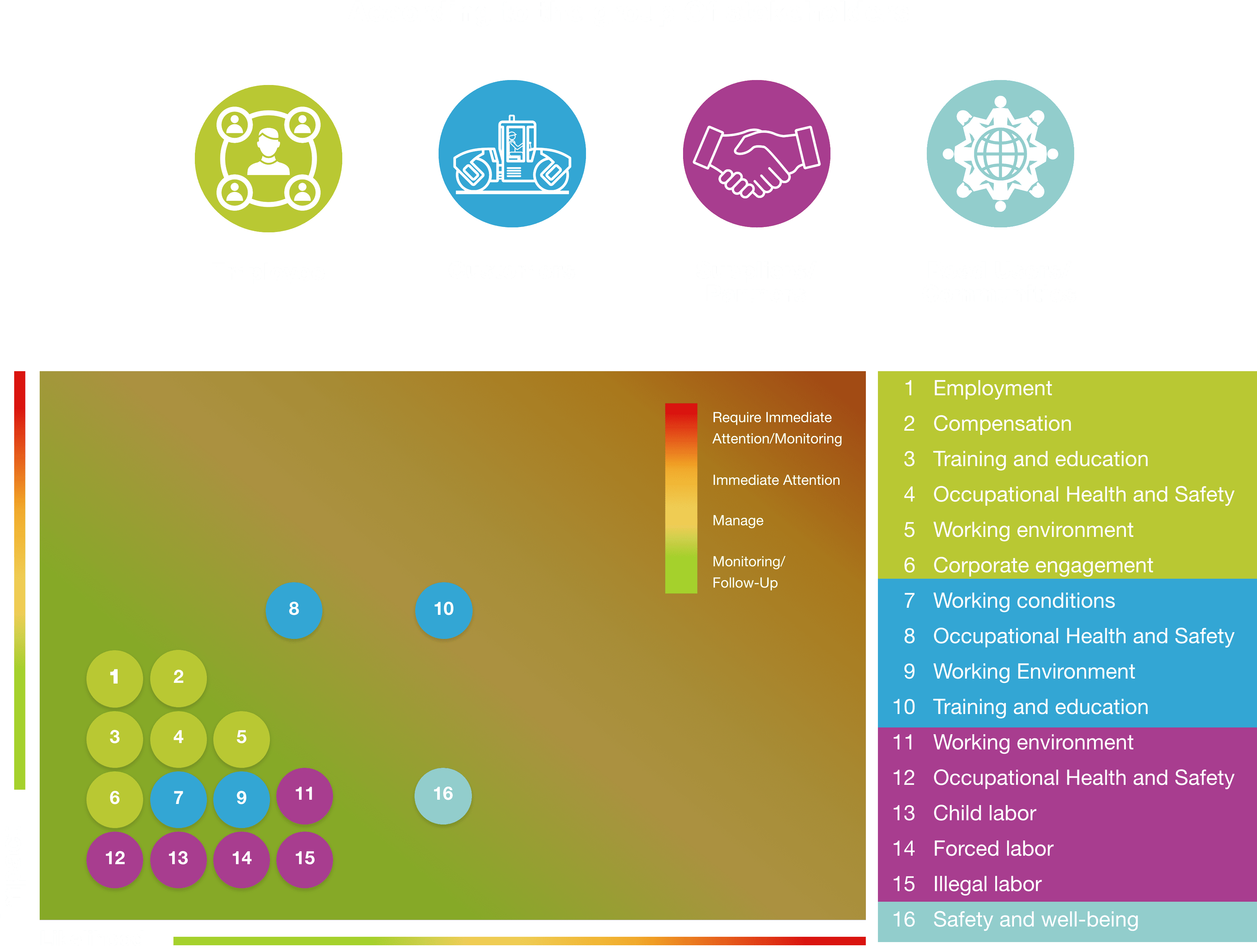 Road Construction Training for Customers

Improper product use and product quality can impact corporate reputation. For instance, asphalt paving during heavy rain can cause leakage to local area nearby

– Provide product use training for site workers and their supervisors
– Share knowledge on climate change and impact to asphalt workers
– Assess operational risks during extreme weather conditions (heavy rain and storms)

Safety and Occupational Health of Customers

Potential accidents from operations by contractors:
– Using improper equipment during asphalt paving
– Road traffic around work sites

– Train customers and their workers on the proper use of equipment and safety
– Provide safety training for security officers by technical services team

Safety and Well-being Of Road Users and Communities

Potential dangers, injuries, and fatalities of road users and passengers due to unsafe roads in local communities

– Demonstrate road maintenance practice to government authorities and students interested in social activities
– Share knowledge through various channels to keep roads safe while saving cost on minor road maintenance
Key Performances:
    1. Reviewed internal processes to include nondiscriminatory treatment and employment due to differences in political opinions, origins, social background, marital status, personal attitudes, disabilities, HIV, pregnancy, union membership, other rights and opinions entitled to as basic human rights and to include communication and creating understanding among stakeholders
    2. Revised Human Rights Policy to incorporate nondiscriminatory treatment to differences based on Thai Labor Standard
    3. Zero in human rights related complaint from any corporate channels
    4. Human rights risk assessments: Low level of risk