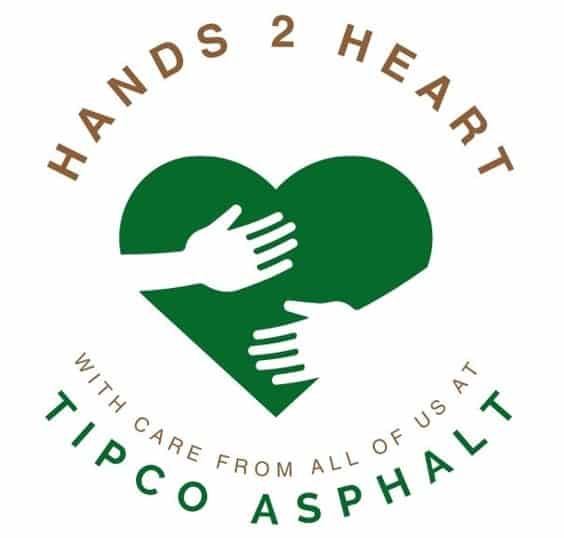 Hands 2 Heart CPR for Life
Tipco Asphalt Public Company Limited promotes the well-being and safety of all employees including related stakeholders. Since 2018, the Group has formulated a sustainable development strategy focusing on social: safety health for all.
The Group focuses upon lifesaving in emergency situations which could take place any time as well as sudden casualty that arise from heart disease, drug allergy, poisonous insect bite, electric shock, choking on smoke or drowning. These victims are likely to stop breathing or experience sudden cardiac arrest. In case of cardiac arrest that lasts for more than 4 minutes, it would cause permanent brain cell damage due to lack of blood circulation and oxygen.
With this regard, the Group conducts a corporate social responsibility project on basic life saving trainings for employees of the Group; at the head office and 5 regional plants nationwide. The project has been highly successful, with more than 2,237 employees participating in the training (accumulative data during 2018-2022). In addition, the project was further extended toward other related stakeholders nearby our plant locations as well as other provincial areas, hence promoting basic life saving. There have been several cases of project participants who can successfully utilize the skills to save lives of accident victims.
In 2023, the Group would like to encompass wider target groups nationwide, so we re-introduce the project as the "Hands 2 Heart: CPR for Life": our project promoting basic life saving techniques through Cardiopulmonary resuscitation (CPR), use of automated external defibrillator (AED) and technique to remove foreign objects in respiratory tract. Our key objective is to equip these necessary basic life saving techniques to our employees, related stakeholders as well as the general public, so they can provide immediate first aid to victims who stop breathing and/or experience sudden cardiac arrest, hence minimizing chance of permanent disability or even casualty. The program also encourages mutual cooperation among related parties while promoting well-being and safety for society in sustainable manner.