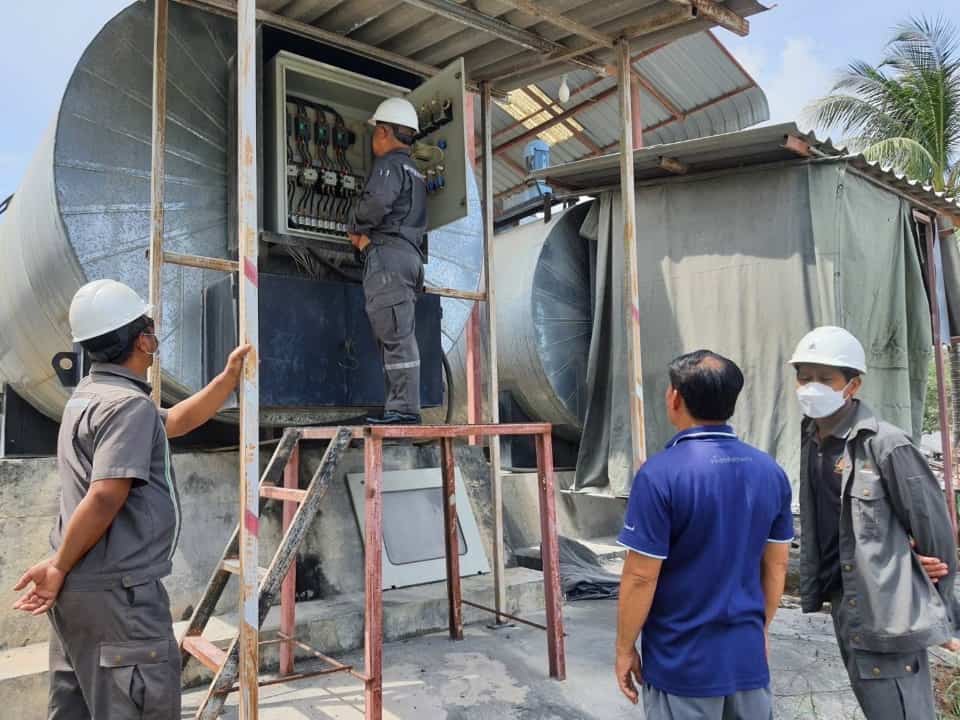 Surat Thani Plant The "Safety Health for All" project is a collaborative effort with customers aimed at enhancing safety within work areas
13 February 2023 At the asphaltic concrete mixing plant owned by the customer, P.N.K. Construction Company Limited, a problem arose concerning damaged electrical equipment. The sales department, in collaboration with Surat Thani plant, orchestrated the formation of a survey team. This team included members from various departments such as the sales department, factory manager, safety officer, delivery unit leader, and engineering departments, all of whom participated in inspecting the customer's factory's electrical system.
During the inspection, it was discovered that the electrical system had been frequently encountering issues related to under-over voltage, phase loss, and phase unbalance. These issues had the potential to cause damage to electrical equipment. To mitigate this risk, the survey team took action by installing a Phase Protection Relay within the system. This relay is designed to cut off the circuit when necessary, thereby preventing damage to the equipment and reducing the likelihood of future issues arising from the aforementioned causes.