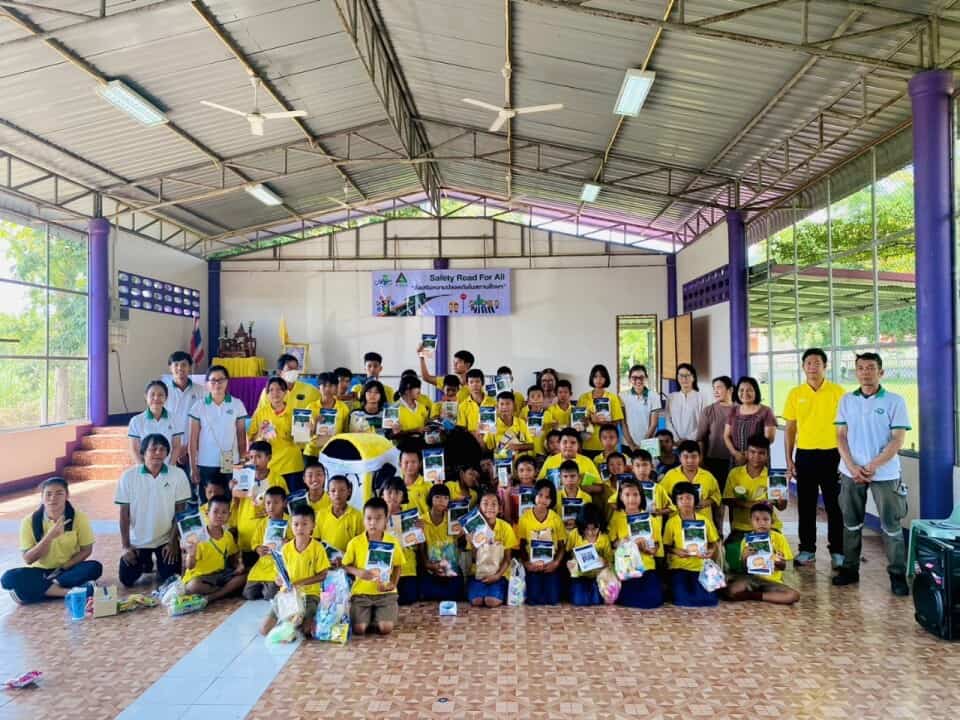 Phitsanulok Plant Safety Road for All Project
22 and 24 August 2023 | The Phitsanulok Plant initiated a series of safety-promotion activities at Thap Yai Chiang Wittaya School in Phitsanulok Province. These activities encompass a wide range of educational programs, including fundamental fire safety training, road safety awareness, basic life support through CPR (Cardiopulmonary Resuscitation), and the proper handling of situations involving airway obstructions. In addition, efforts were made to repair damaged chairs and dining tables, ensuring their safe usability.
The objective of these activities is to impart essential safety knowledge to both students and teachers. This includes fostering an understanding of safe road usage and equipping them with the skills needed to respond effectively to various emergency situations that might arise in their daily lives.