good corporate citizenship & philanthropy
Good Corporate Citizenship & Philanthropy
We are committed to sustainable business and social responsibility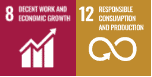 Community engagement is an essential component of our ecosystem. We are committed to sustainable business and social responsibility by keeping good mutual relationships with local communities and implementing several community engagement activities in response to their problems and concerns. We communicate and give assurance to key stakeholders that our organization, communities, and society can coexist.
Policy : Corporate Social Responsibility Policy (Link PDF)
Government, Customer and regulators
1.85% Satisfaction score of social activities
2.Minimum 16 hours volunteering participation per employee per year (or 10,240 hours per 640 employees)
1.Conduct CSR/CSV activities that directly address the needs of local communities and in line with corporate code of ethics and sustainability strategy
Key community concerns on our business operations
 We are committed to responsible businesses and to be a good corporate citizen across all locations that our offices and plants operate. We ensure all voices are heard and provide different channels that local communities can reach us through community dialogues. Our focal contact SD officers help facilitate the discussion, follow up, and monitor community-related projects and including evaluation of stakeholder satisfaction, accordingly.
1.) Odor nuisance from production

Set up deodorization system
Developed Ultra Low Ammonia based products

2.) Product leakage during delivery

Provide safety logistics training

Provide fire prevention training and drills

4.) Public road safety and roadway erosion

Provide safety logistics training
        The activities we have done for the communities are regularly assessed based on  the concept of Social Return on Investment* (SROI) for decision making to ensure the contributions made are beneficial to the community and society together as we grow. Since  2017, Patching Pothole has been one of the key projects for public road safety. We collaborated with local government bodies, partners, and educational institutions to fix potholes on the roads with specially designed asphalt product for small potholes that can be done easily as a Do-It-Yourself solution.
    1.90% Satisfaction of social activities
    2.80% Voluntary employee participation in CSR and CSV activities
    3.13,077 Hours of volunteering participation
    4.62 Social projects implemented
    5.7,013 Stakeholders participated
    6.5 Million baht donated to support healthcare bodies

Overall Satisfaction
of Local Communities

Community / Partner
Participation
Patching Pothole
with Asphalt Premix
The project aims to ensure safety for all road users and
general public. The project focuses on repairs of poor road surface/pothole which may cause accidents.
Another project under Road Safety for all aiming to
provide knowledge on road safety knowledge and traffic rules to children for their own safety on the road and while commuting with their parents.
Basic Life Saving Project
The project aims to provide basic life-saving training and how to use defibrillators based on guidelines by the Life Saving Standards Committee & The Heart Association of Thailand for the benefit of general public.
The initiative will be implemented under "social cooperation" project where the main objective is to develop special expertise for asphalt profession such as road maintenance and speed breaker making.
Higher Education Innovation
Contest Project
This initiative will be implemented under "การร่วมมือกันทางสังคม" project where the main objective is to improve
operational effectiveness using modern technologies.
Bueng Takhreng
Integrated Development
This project aims to create an ecosystem while conserving
and restoring water sources. The project was designed as
an integrated learning and tourist attraction center. We continued to support tree planting project in the area.