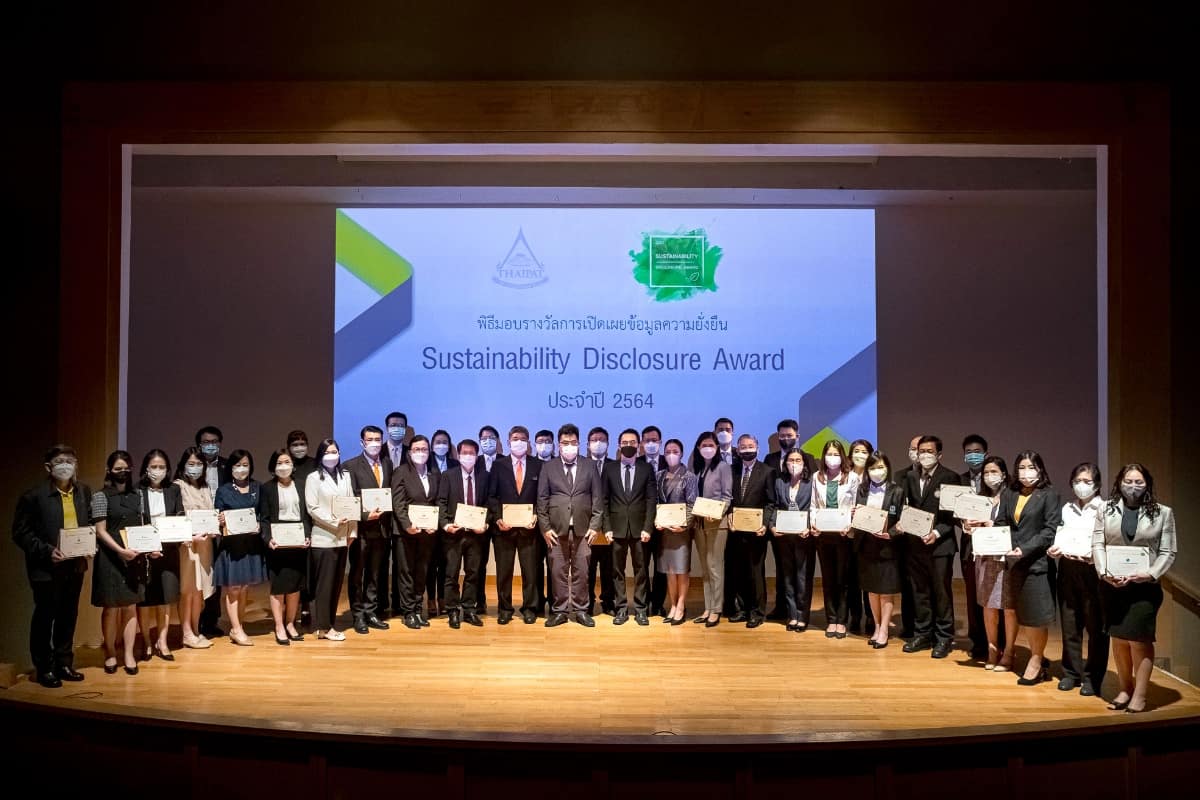 Tipco Asphalt Group wins the Sustainability Disclosure Awards 2021, for 3rd consecutive years
On 17 December 2021, Khun Punsiri Suttienkul, Director of Corporate Strategy Management Office, Tipco Asphalt Public Company Limited, serves as the company's representative to receive the Sustainability Disclosure Award 2021, the highest level of recognition, for 3rd consecutive years. The Award was presented ​​​​by Khun Weeraya Preeyapan Director of SD Data Disclosure, Thaipat Institute at the 5th floor Auditorium, Bangkok Arts & Culture Center. 
The Award symbolizes the company's strong commitments toward sustainable development including data disclosure pertaining to environment, social, and governance to the general public as well as related stakeholders.