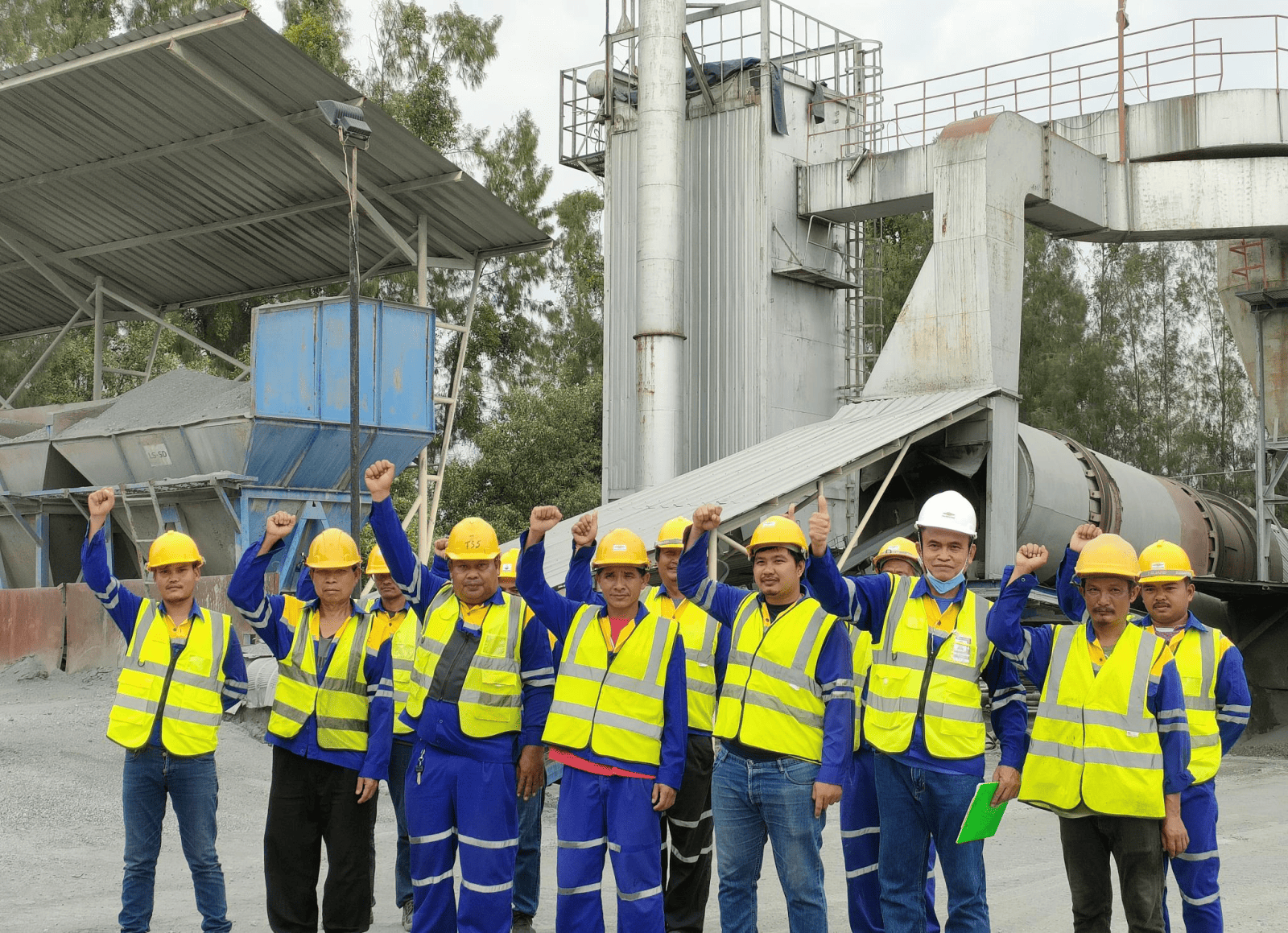 Thai Slurry Seal Bangpakong plant is the FIRST HMA plant in Thailand that has been awarded GI2
On April 19, 2023, Thai Slurry Seal Co. Ltd., Bangpakong plant was awarded the Level 2 Green Industry Certification (Green Operation) 2023 or GI2 among other 969 companies, which makes Thai Slurry Seal Bangpakong plant the first asphaltic concrete plant in Thailand to achieve GI2. This reiterates the company's dedication to fostering environmental awareness within the factory and our social and environmental responsibility. The company firmly believes in our commitment to creating positive impacts and showing concern for the environment. Thai Slurry Seal would like to extend gratitude to Thailand Operations of Tipco Asphalt Group – Prapadaeng factory and Rayong factory for their support and knowledge-sharing, which has contributed to the company's socially and environmentally responsible business practices.
Moreover, the company hopes that this success marks the first of many significant milestones, inspiring the employees and customers to continue working with a steadfast dedication to social and environmental benefits, paving the way toward a sustainable future.