Innovations on asphalt products and services, with road surface
paving technologies which are 'safe and save'
Our sustainable development strategies are formulated, as part of the Vision 2025 corporate strategy. "Innovation Leader" is regarded as one of the key SD Strategic focal aspects. The Group promotes innovations not only within the organization but also in collaboration across organizations. Innovations can include new, creative ideas through new methods/solutions, or they can be from new ways of thinking or production to create more value-added for the business.  

The ultimate goal of innovations is to initiate positive changes towards a better direction, encouraging more results while creating benefits for society.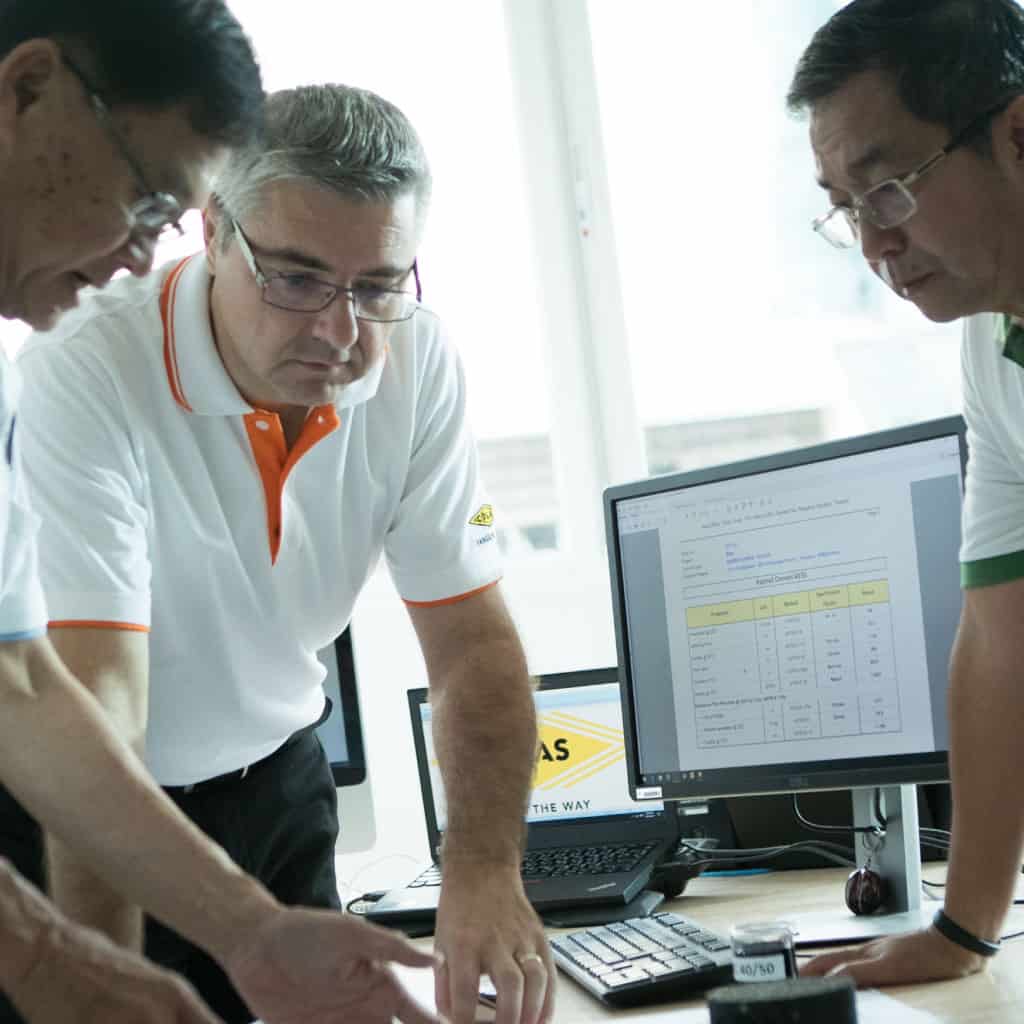 Product and Service Innovation
Foster Innovation Culture