customer health and safety
Customer Health and Safety
Promoting Customer Health and Safety through Knowledge Sharing and use of digital technology

Tipco Asphalt Group has established and implemented the Occupational Health and Safety (OHS) Management System by OHSAS 18001 and have been certified by certification body since 2006. The Group still maintained and constantly improved our operations. In 2019 we transferred from OHSAS 18001 to ISO 45001 standard, with certificates awarded at HO and all 5 plants, under the existing framework of Integrated Management System Policy. This helps reduce and prevent risks associated with potential diseases and accidents to employees and related stakeholders.
Policy : Integrated Management System Policy (Link PDF)
Customer, Employees, Outsource, and Community
Provide technical advice and safe operations in construction, and general safety knowledge 20 times/year
At least 85% customer satisfaction in technical service
Create partnership in technical road construction safety for road construction sector
Social Distancing, lockdown, and other strict travel control measures brought significant challenges especially in terms of customer contact in several areas. Nevertheless, a digital order application to facilitate customer ordering and tracking process is implemented to support customer service effectively without requiring close physical contact with customers. This solution not only ensures health and safety of customers but also prevents risks of pandemic contagion without compromising the delivery of operations to customers. In addition, we continue to provide technical service to customers as one of our value-added supports. This includes safety knowledge sharing in relation to operational works, construction machineries, and emergency preparedness training so that customers and our employees perform their work safely. We aspire to cultivate safety awareness as part of our corporate culture towards improving safety and occupational health environment, and zero accident.
Digital order and product delivery application to improve service quality and safety standards
Implementation of customer safety knowledge sharing and provision of safety vests to road contractors
Zero incident of non-compliance with regulations and voluntary codes concerning the health and safety impacts from products and services
87% Customer satisfaction in technical service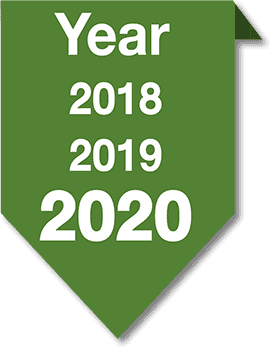 Incidents case of non-compliance with regulations and voluntary codes concerning