employee health and safety
Employee Health and Safety
Work safety as core of our DNA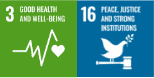 Tipco Asphalt Group provides a conducive and safe work environment in order to prevent occupational accidents, injuries, and diseases
from all employees and relevant stakeholders based on the risk management principle of mitigating and controlling risks that could
compromise occupational health and safety. This principle responds to our sustainable development strategy by focusing on safety
awareness, and to ISO45001 (international standard for occupational health and safety) by promoting employee health. Our key
objective is moving towards "Aim ZERO Accident": zero work-related accident and injury to our employees and contractors, achieved
through safety risk assessments as key tools used in work planning, system improvement and safety control standard.
Policy: Integrated management system Policy (Link PDF)
Employee, Outsourced service provider, Contractor, and Community
Lost Time Injury Severity Rate less than 1.67 per a million hours worked
Zero work-related sickness
Zero fatality and lost time injury
Zero lost time injury frequency rate from work-related accidents and logistics
Zero work-related sickness
With the ongoing COVID-19 crisis, the Group have implemented several new-normal measures to mitigate the impacts from the pandemic such as Work from Home protocol. Our Health and Safety Team closely monitored and assessed the situation while developing COVID-19 prevention and control measures. In 2020, the Group achieved no case of pandemic infection from work. We received several recognitions such as the Safety and Occupational Safety and Health (Ministry of Labor). Our long-term mission is to instill safety DNA within the Group to promote safety awareness among employees both at workplace as well as in their daily lives. Key target indicators are as follwos:
Zero lost time injury

Zero lost time injury frequency rate per a million hours worked
Zero lost time injury severity rate per a million hours worked
No work-related disease
No accident causing lost time injury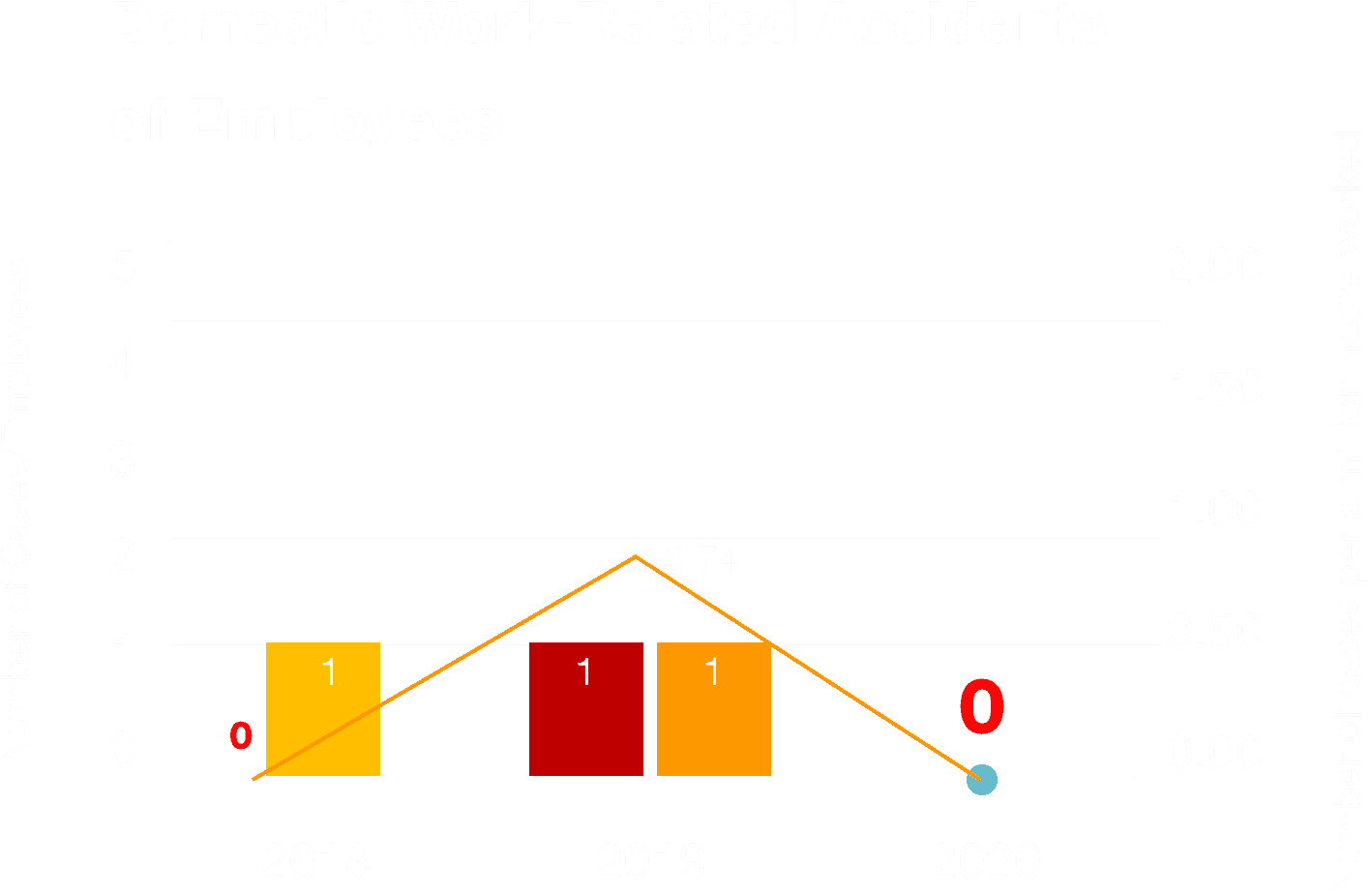 Total Recordable Domestic Injuries Rate
(Cases/million hours worked)