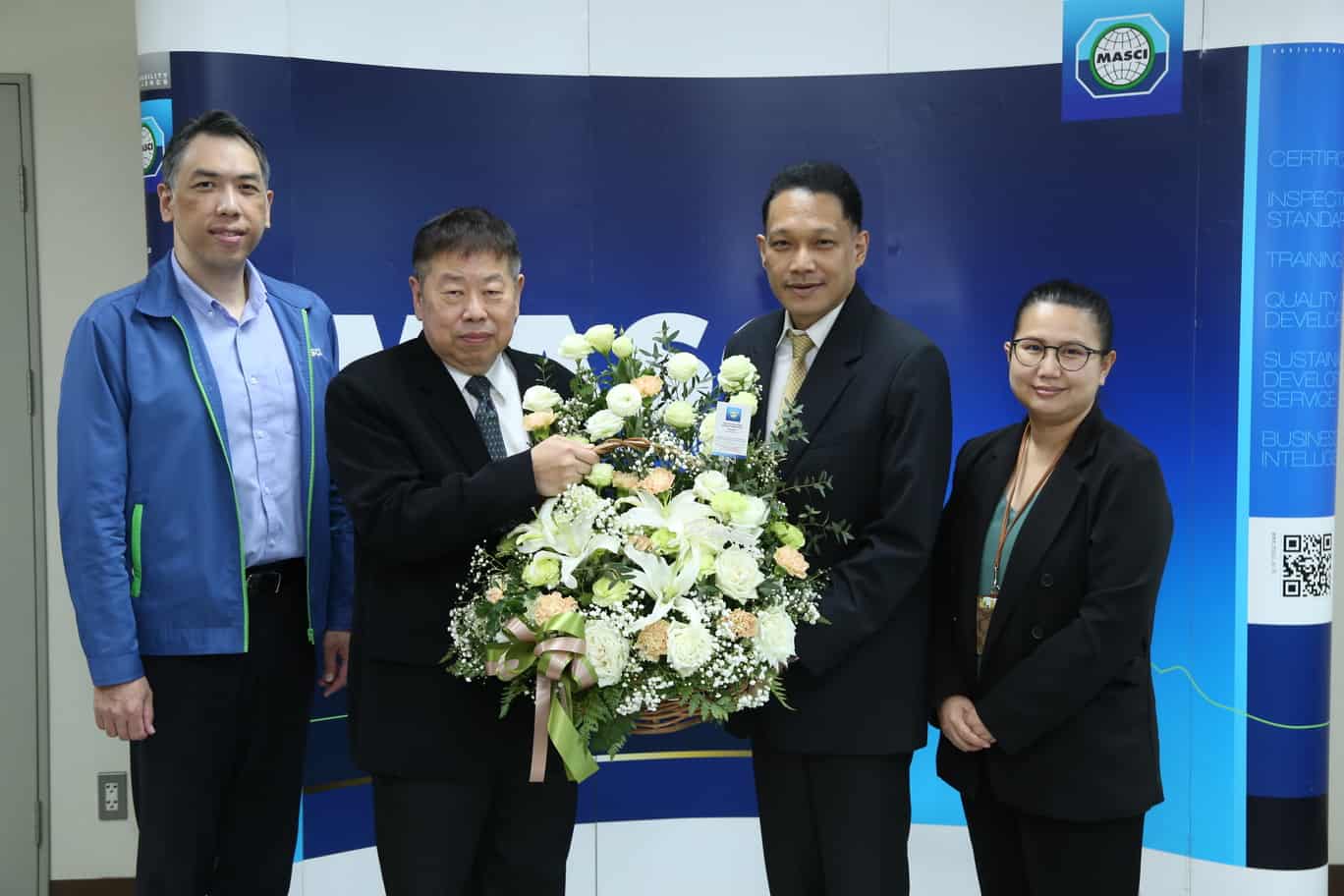 Tipco Asphalt Public Company Limited participated in the ceremony of ISO31000:2018
On Wednesday 16 November 2022, Mr. Chatwaruth Musigchai, Senior Manager: Risk Management Office and Miss Sudarat Meechai, Manager: Sustainable Development of TIPCO Asphalt Public Company Limited (TASCO) participated in the ceremony of ISO31000:2018 Enterprise Risk Management (ERM) guideline certificate delivery at the Management System Certification Institute (Thailand) (MASCI) Head Office. This marks another great milestone achievement upon TIPCO Asphalt's practice on ERM, with organization risk management maturity level 4 (81%).
Since 2012, TASCO has implemented ERM exercise following Committee of Sponsoring Organizations of the Treadway Commission (COSO) ERM guidelines. Throughout the years, the Group's ERM practice has been implementing across all domestic units and key foreign subsidiaries focusing on major risk categories such as operational, E.S.G., financial and strategic risks: all of which were carefully managed under strict and efficient control measures combined with regular monitoring and reports. With ISO31000:2018 ERM recognition, the Group has shown to all stakeholders its strong corporate governance commitment with priority on risk-based thinking and risk culture embedded within the Group.